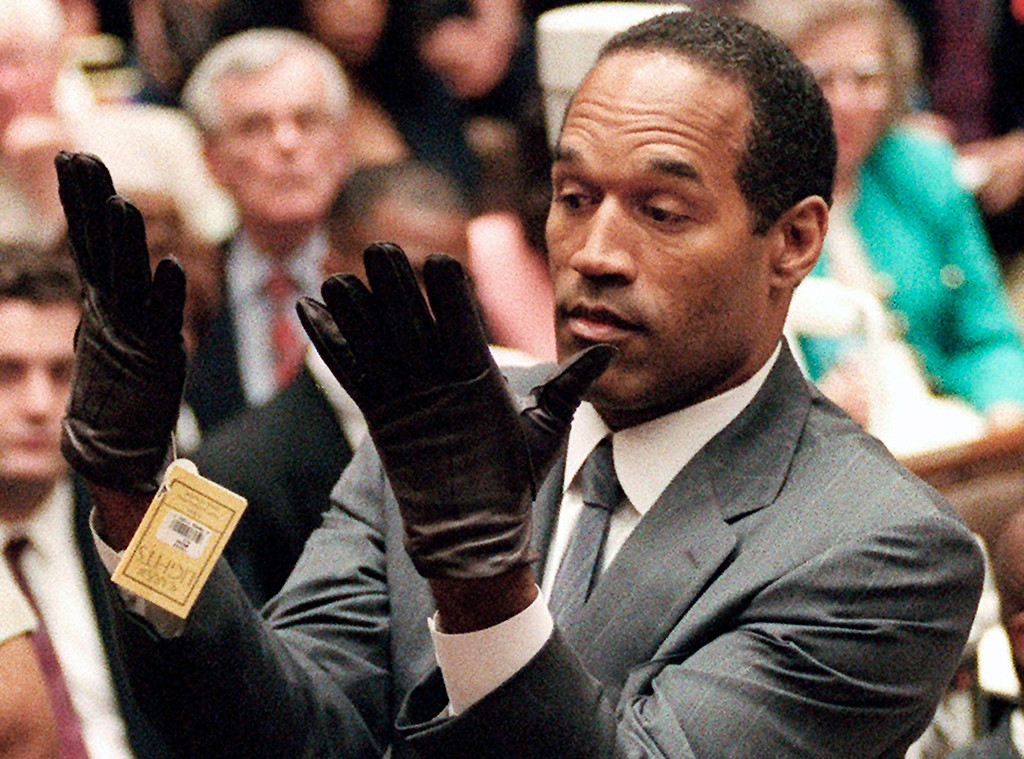 According to a new TMZ report:
O.J. Simpson had his lawyer call Judith Regan, the woman who published his book, 'If I Did It,' and said flat-out Simpson murdered Nicole Brown Simpson and Ron Goldman … this according to Regan herself. his is the most damning part of the special, "OJ Simpson: The Lost Confession?," which will air Sunday on Fox. TMZ got this exclusive clip. BTW, the clip is an outtake … it will not appear on the show. It's really stunning … Regan says Simpson's lawyer said the book couldn't be titled "I Did It" because Simpson needed cover in dealing with his children.

FYI … Simpson left Nicole's almost decapitated body right by the front door of her condo as their 2 children slept. Had Nicole's dog not led a passerby to the condo after the murders, O.J.'s children would have awakened in the morning and found their mom's mangled, bloody body.
VIDEO AT THE BOTTOM OF THE PAGE:
Orenthal James "O. J." Simpson (born July 9, 1947), nicknamed The Juice, is a former National Football League (NFL) running back, broadcaster, actor, advertising spokesman, and paroled armed robber and kidnapper. Once a popular figure with the U.S. public, he is most well known today for his trial and acquittal for the murders of his former wife Nicole Brown Simpson and her friend Ron Goldman.
Simpson attended the University of Southern California (USC), where he played football for the USC Trojans and won the Heisman Trophy in 1968. He played professionally in the NFL for 11 seasons as a running back, primarily with the Buffalo Bills from 1969 to 1977. He also played for the San Francisco 49ers from 1978 to 1979. In 1973, he became the first NFL player to rush for more than 2,000 yards in a season. He holds the record for the single season yards-per-game average, which stands at 143.1. He is the only player to ever rush for over 2,000 yards in the 14-game regular season NFL format.
Simpson was inducted into the College Football Hall of Fame in 1983 and the Pro Football Hall of Fame in 1985. After retiring from football, he began new careers in acting and football broadcasting. In 1994, Simpson was arrested and charged with the murders of his ex-wife Nicole Brown Simpson and her friend Ron Goldman. He was acquitted by a jury after a lengthy and internationally publicized trial. The families of the victims subsequently filed a civil suit against him, and in 1997 a civil court awarded a $33.5 million judgment against Simpson for the victims' wrongful deaths.
In 2007, Simpson was arrested in Las Vegas, Nevada, and charged with the felonies of armed robbery and kidnapping.[1] In 2008, he was convicted and sentenced to 33 years imprisonment, with a minimum of nine years without parole.[2] He served his sentence at the Lovelock Correctional Center near Lovelock, Nevada.[3] On July 20, 2017, Simpson was granted parole. He was eligible for release from prison on October 1, 2017, and was released shortly after midnight on that date.