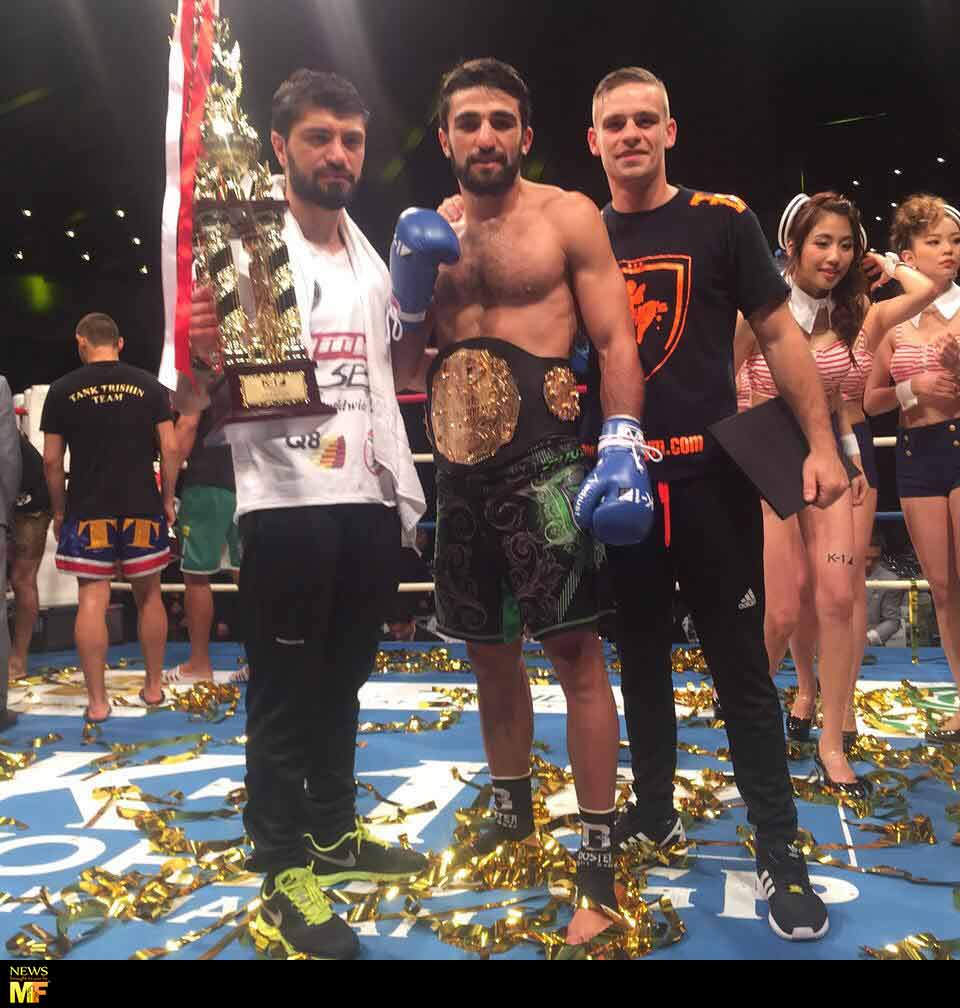 Multiple time Kickboxing world Champion Marat Grigorian scores an absolutely vicious knockout in the finals of the Kunlun Fight 69 – World MAX tournament.
Marat was faced off with the Muay Thai world champion with over 100 wins, Superbon Banchamek fighting out of Bangkok, Thailand.
It only took Marat 33 seconds to send him to the shadow realms with them hands. Check it out.